Your Watertown area hardwood floors are not a lost cause!
2/8/2022 (Permalink)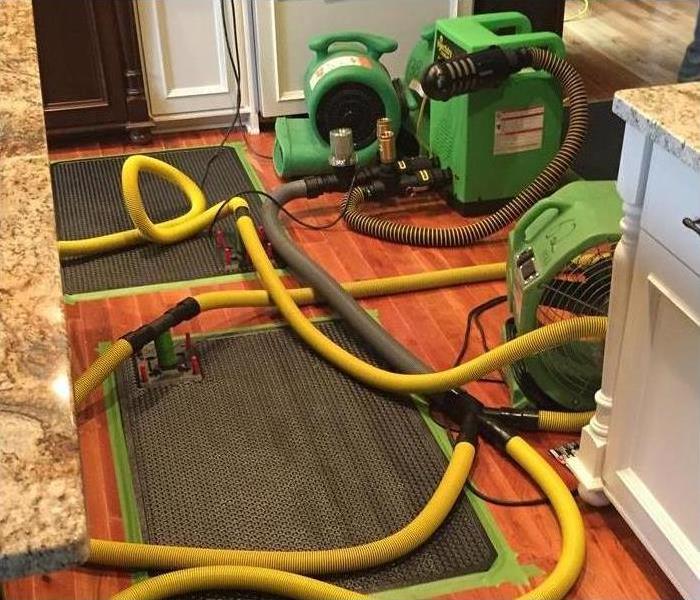 Our floor mat drying system is specifically designed to aid in removing water from underneath hardwood and laminate floors.
Have you heard that your laminate and hardwood floors will be ruined in the event of a water damage? We've got something special that can change that! They are water extraction mats that are specifically designed with the drying of hardwood and laminate wood floors in mind. If we get there quickly enough we have a very high success rate of being able to dry your hardwood floors with very little, if any damage.
They lay flat on the hardwood floor and the extraction hoses are then connected. This creates a great amount of suction that is able to remove water from underneath the flooring. Quick removal of this water will help prevent warping, bowing, and swelling of your floors.
If you've had a water damage, or have any questions about our floor mat system, please give us a call at 315-777-8377!