Tips for Adams Businesses That Need Disaster Recovery Services: SERVPRO® of Jefferson County
2/22/2021 (Permalink)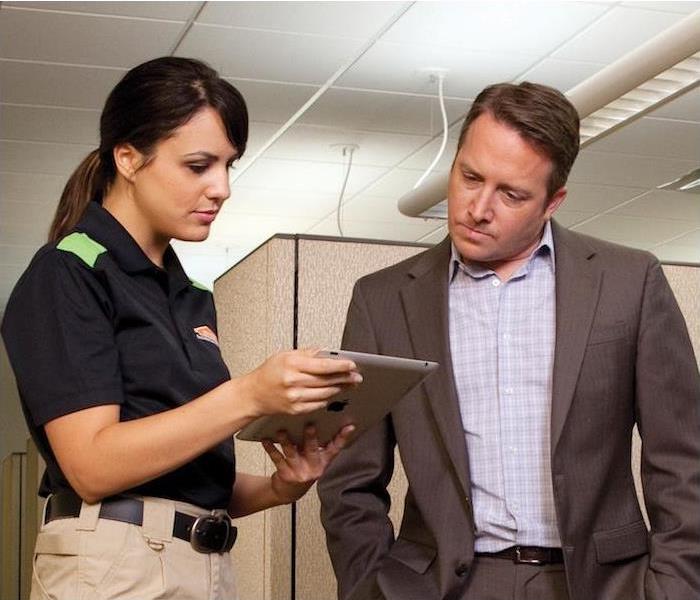 SERVPRO of Jefferson County knows the commercial restoration process inside and out. Here are some of our best tips in choosing the right restoration
If you're a business owner in Adams, our team has a question for you to consider: When was the last time you evaluated your business disaster plan?
For those that might answer "never," it's a good idea to think about what you need to do to keep your business going if a fire, flood or storm strikes. Even if you have a solid plan prepared already, it's essential to evaluate it on occasion. Your business and your needs can change, and your plan should reflect that.
Because we regularly work with business owners who need our expertise and support to complete a restoration process, we know that even the most prepared business owners sometimes have difficulty moving forward and knowing what to do when faced with a natural disaster.
Our team already knows a lot about what it takes to get a business up and running again. We've pulled together our best tips to help local business owners who may need our services.
Getting Your Business Restoration Project Moving
Here's what you might want to consider if your business needs restoration services:
Follow your outlined plan. It may seem simple, but the shock of dealing with a disaster can make it difficult to think clearly. That's what your disaster plan is for. Follow the steps you laid out and look at your options, which could include moving to a backup location.
Get your insurance company the information they need—fast. You'll be asked to provide things like photos of the items' damage and inventory inside your business. Have these prepared and ready to share.
Keep members of your community in the loop. Stay connected with your suppliers, your employees, your customers and your community.. Social media is the right way for you to reach your wider community, but consider reaching out personally to your employees, suppliers and your loyal customers.
If your business is damaged due to fire, water or any other cause, you can always count on us for restoration assistance. We have crews who are available 24⁄7 in the event of an emergency. Contact us at any time to learn more about our restoration services and how we can help you.