We Work To Prepare Your Watertown Home For Repair And Build Back
5/16/2019 (Permalink)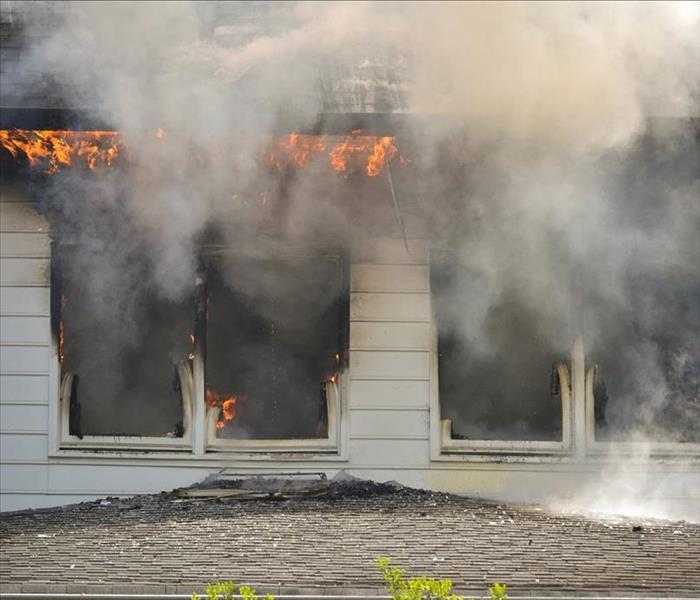 We are available 24 hours a day, 7 days a week with the necessary equipment, expertise and experience.
Repairing Fire Damage to Your Watertown Home
Fire loss effects come in many levels of severity and importance in recovering your Watertown residence. While every symptom must get addressed to restore and recover any property after a fire emergency fully, the order of these restorative acts and when specific equipment gets used is something that varies from home to home. With so many hazardous obstacles to overcome once first responders and firefighters have left the scene, it is imperative to trust in the experience and the advanced equipment and technology of our team.
We understand how detrimental fire damage can be to your Watertown home, especially from a structural standpoint. We strive to provide every customer with a comprehensive approach to returning their property to preloss condition. This process almost always begins with a thorough assessment of the damage and fire debris removal overseen by our contracting division. These licensed professionals within our SERVPRO team can ensure that the right precautions get taken to protect undamaged areas of your house and work to help expedite repairs and renovations after mitigation completes.
Part of the advantage of choosing a team that can offer both build back and full restoration of your property after a fire is the seamless transition between these phases. Other companies have customers seek out their own contractors and leave them at the mercy of wildly fluctuating schedules and unreliability. Not only can this draw out the recovery of the property, but multiple contractors and teams almost always mean a heftier price tag at the end of the labor.
We work to prepare your fire damaged structure for the repair and build back that the home needs after a fire loss incident. Our SERVPRO professionals use controlled demolition techniques to only remove the damaged portions of materials, further saving our customers time and money on the reconstruction to follow.
We know the importance of offering every customer a fast path to the full recovery of their home after a fire. You can always count on the extensive training and expertise of our SERVPRO of Jefferson County restoration technicians and contractors to make all fire loss effects "Like it never even happened." Give us a call today at (315) 777-8377.
Click here to find out how to spend your day in Watertown.