Watertown Problems from Earth, Wind, or Fire? SERVPRO Can Help with Mitigation
7/6/2019 (Permalink)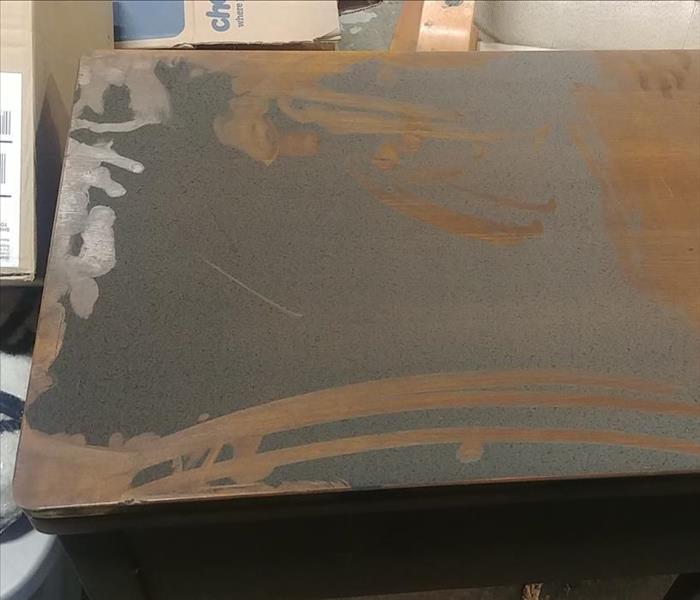 Smoke and Soot Damage? Storm or Mold Problems? SERVPRO Can Even Pack-Out Your Problems from Your Watertown Home and Return Them "Like it never even ha
How Restoration Services Can Return Your Watertown Property to Pre-Loss Condition
Home emergencies in Watertown crop up at the most inconvenient times. Our restoration services are here to help you overcome problems and get back to your everyday life as quickly as possible. Highly trained technicians with Institute of Inspection, Cleaning and Restoration Certifications (IICRC) are available for the remediation of fire, water, mold or storm damages that your property may sustain. You can always reach out to us on our emergency call lines which are operated twenty-four hours a day to arrange a service.
Fire
Property fires are rarely severe enough to require extensive reconstruction, but when you need to professional help to restore fire damage in Watertown, our technicians have a wealth of experience. We often find that fires begin in the kitchen and are mostly confined to that area. However, smoke residues, and with them, malodors, can often spread throughout the home.

Protein fires, caused by the burning of animal fats, typically involves greasy deposits on walls, ceilings, and surfaces. Greasy deposits can spread quickly but, since the burning of these materials is quick, the level of damage sustained to paintwork or finish is minimal. Using standard wet cleaning methods with a combination of non-corrosive chemical agents or sanitizers helps to avoid replacements in your Watertown home.

Malodors are particularly prominent in protein fires. Sometimes, clearing away visible signs of soiling and thoroughly decontaminating all surfaces is enough to remove a malodor. However, when odors persist a SERVPRO technician can use a range of deodorizing methods to get your Watertown home back to preloss condition. These methods could include spray deodorants for soft furnishings or mattresses, the strategic placing of pellets, or full-scale fumigation using thermal fogging equipment. Some of our products pair chemically with the offensive-smelling molecules to neutralize the odors.

Storm
When your home suffers storm damages in Watertown, you can reach out to our rapid response teams. High winds can cause damages to structural contents including blowing out windows, doors or loosening tiles on your roof. The impact of these damages can often be felt after the event when heavy rainfall or debris enters the home. SERVPRO rapid response units are available out of hours to perform emergency board-ups and address safety concerns.

Weather warnings are usually broadcast from local stations before an event like this which should prepare you for what is to come. SERVPRO technicians can arrive onsite to perform quick procedures that can prevent permanent damages, in some cases. Flooring and contents, in particular, can benefit from fast-drying and anti-microbial treatments to prevent secondary issues like mold growth from occurring in your Watertown property.

When weather conditions are especially severe, contaminated water may enter the home. These scenarios usually occur as a result of flash flooding, bringing in animal carcasses, herbicides, and other pathogens, or road overflow which can carry in raw sewage. In a contaminated water emergency, it is vital that you seek professional assistance from restoration services with the correct personal protective equipment (PPE) and qualifications to deal with contaminated waste correctly.

Water
Restoration services cover three aspects of a property: contents, structural contents, and the light damage to the structure itself. When you suffer from water damage in Watertown, the best thing to do is bring in professional help. SERVPRO technicians train in a range of property emergencies but always work with a restore over replace mentality. That can mean that we do not need to replace waterlogged contents, which may hold sentimental value.

Residual moisture can damage most areas of your home- furnishings absorb it, floorboards can become warped by it, and paintwork often shows signs of discoloration. In situations where the water damage is considered severe, if you are away for an extended period for example, SERVPRO may need to perform a pack out service.

Pack-outs involve moving possessions into an external storage facility in Watertown. This has two distinct benefits. The first is it allows greater access to bring in applied structural drying equipment like dry mats, injectidry systems, or truck-mounted extractors. The second is that it allows us to restore particular possessions using specialized equipment. Dense materials like chandeliers or drapery rods, for example, can often be restored using ultrasonic immersion cleaning methods. Our restoration services can use any means necessary to get your home back to a preloss condition, begin by phoning our emergency call line.

Mold
Microbial growth can often reside in hidden areas of the home, developing over time into a serious issue. The remediation of mold growth in Watertown can be carried out by restoration services without the need for conducting expensive laboratory testing. The visible symptoms of mold could include a musty aroma in some regions of the home or soiling on walls, furnishings, and fabric. SERVPRO technicians are available for thorough remediation of your Watertown home.

Microbes are living organisms that thrive in warm, humid conditions. In tackling a mold problem, the first step is to identify the source. Failure to do so means that any work carried out simply deals with the cosmetic signs of microbial growth and is likely to return to your Watertown home shortly after service. Where moisture resides inside cavities, SERVPRO technicians can deploy structural cavity drying equipment in the form of injectidry systems or rapid-air movers that circulate warm air inside the void.

With the source of mold remediated, our restoration services include a thorough cleaning, removal of heavy-set soiling, and deodorization. Some structural contents like insulation may have to be removed and disposed of, but these components are inexpensive to replace. Valuable fabrics can be restored using Esporta mechanical washing machines that are capable of removing 99% of soiling.

To ensure that our remediation of mold is complete, SERVPRO mold technicians can apply anti-microbial treatments and biocides to the affected area of your Watertown home. These treatments include sprays, finishes and base-coat painting which are proven to be effective in reducing and controlling microbial growth.

By using our restoration services for fire, water, mold, or storm damages, you give your home the best chance of returning to its preloss condition. Contact SERVPRO of Jefferson County at (315) 777-8377.