Take Control of Your Rain Damage Risk With These Simple Steps | SERVPRO® of Jefferson County
4/5/2021 (Permalink)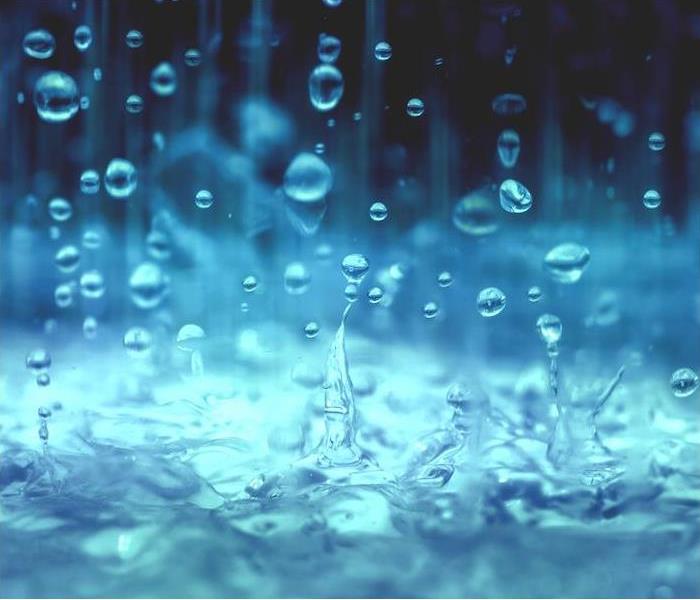 If you need help dealing with any damage caused by water, contact SERVPRO of Jefferson County today.
Have you ever had to file a claim for home water damage?
No one wants to deal with water damage, but the reality is that many homeowners will be faced with it at some point during the time they own their home. One in every 50 Americans will also be filing a claim this year. That means if you don't file a water damage claim this year, someone you know (statistically) will.
Heavy rains aren't usually the first thing people named when they're asked about water damage. But rain is common and if your home isn't prepared, it really can cause damage that will need costly repairs over time.
It's not as difficult as you might think to lessen your risk, though. A little creativity and some thoughtful planning can go a long way.
Keep Your Home Safe From Heavy Rains
We see many water-damaged homes, so we know some of the basic home maintenance tips that can make a difference.
Understand how your yard drains and correct any problems. This is vital. If your yard drains toward your home, you may want to get professional advice on ways you can fix the problem. Talk with one of your local landscaping experts. They'll suggest ways to protect your yard.
Don't overlook native plants when you're landscaping. You might not believe it, but landscaping really is a form of protection for your home when you do it right. Native plants can be helpful. Talk with a local expert about native plants or visit a native plant sale.
Consider sealing your roof. Experts estimate that almost 95% of damage is caused by water finding its way through gaps in your shingles, which can be prevented with this step. It's definitely worth considering.
If you need help dealing with damage caused by water, fire or any other issue, we're here to help you restore your home. We have crews who are available 24⁄7 in the event of an emergency. Contact us at any time to learn more about us and how we can help you restore your home to its original state.