What Are the Signs of Basement Water Damage? | SERVPRO® of Jefferson County
5/25/2021 (Permalink)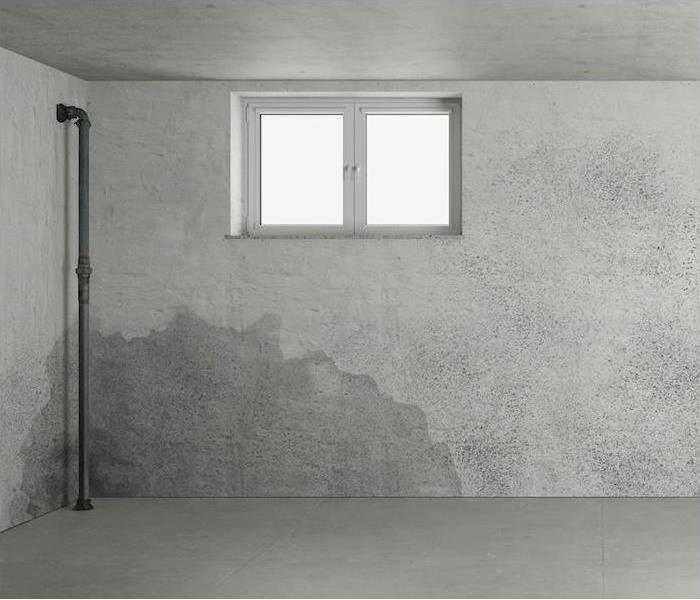 SERVPRO of Jefferson County is a full restoration company. Our team is on call and ready to help you determine the best course of action.
Basements are an extremely useful, versatile part of many homes. They can be furnished for extra living space or a bonus den, or kept bare and used for storage. They can serve as a space for the weekly card game or the monthly book club.
Basements do have one drawback though—they tend to draw in moisture from the outdoors, because they're built into the ground.
While it's not guaranteed that your basement will have a water problem eventually, the chances are good enough that it serves you well as a homeowner to be aware of the signs. Let's go through some of the most common indicators of water trying to muck up one of your most useful home spaces.
How to Know if You May Have Water Damage
Unpleasant, musky odors. Basements just have a smell, right? Well, they shouldn't. The smell so many associate with our favorite underground rooms is actually an indicator of moisture trapped inside. In fact, this smell will only arise when mold and mildew are present in the environment, and while these are often hard to see, they are easy to smell.
Flaking paint on masonry or walls. While a coat of waterproof paint may seem like a one-time solution for preventing moisture from coming inside, it's more complicated than that. Waterproof paint really only masks the problem until it's so bad that it breaks through anyway, bubbling and cracking your paint and letting water inside.
Foundational cracks. Homes do shift over time, that's true. But if you discover a serious crack in your foundation, it's likely you've got something spilling a lot of water under your floors. Cracks may show up first in the floor, the ceiling, or in your walls,, and they often indicate that a cracked or shifting foundation is causing undue stress on the rest of your home's structrure. Hairline cracks are no cause for alarm, but if they grow larger, they should be dealt with immediately.
If you notice any of these signs in your basement, let us take a look. Our expert water restoration technicians can help you determine what is causing these issues and how to treat it properly. Contact us today to learn more.