Grills Are Top Causes of Spring Fires | SERVPRO® of Jefferson County
6/11/2021 (Permalink)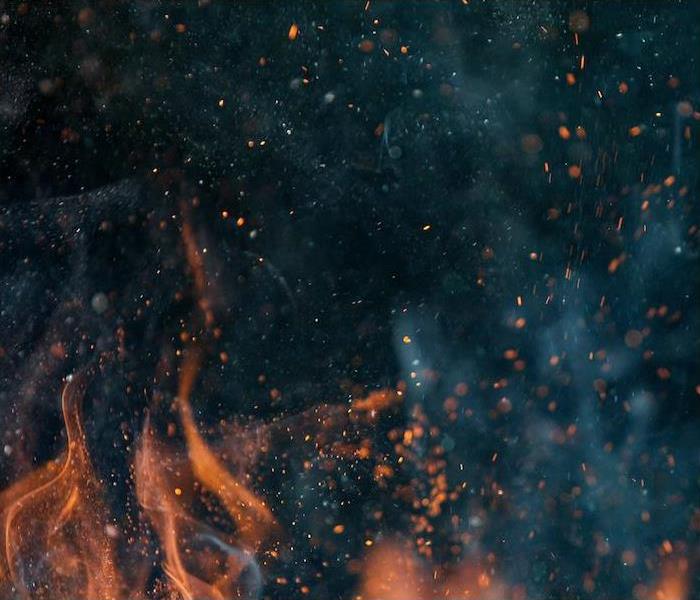 Restoring fire and smoke damage is one of our specialties. Contact SERVPRO of Jefferson County to learn more.
Spring is a time of hope, life and a renewed sense of purpose. Plants and trees have survived the long, cold winter and found a way to bloom again, and hey…we have, too.
The mild weather and absolute glamour show of nature call us to get up off the couch and do something. Maybe we can even use some of these workout pants we've stocked up over the last year.
And of course when the weather warms up we love to barbecue. We'll use just about any excuse to get some fresh chicken wings going.
But the increase in outdoor and backyard activity also means an increased risk of fires. In fact, spring sees more daily fires on average than any other time of year.
But there are a few basic things you can take care of to ensure that your backyard time is safe and enjoyable.
The grill. Grills present the most danger and cause the most accidental spring fires. And it's not hard to see why—they combine many elements that increase fire risk and throw them all in a confined space. So when you grill, make sure your grill is in good working order, with no leaks or rusted-out areas. Make sure you cook on solid ground away from any flammable leaves or materials. And don't forget to clean your grill regularly. Almost 20% of grill fires are due to poor cleaning.
The fire pit. Marshmallows and stories around the fire pit are a regular spring activity, but enjoy your cool evenings safely. Never allow pets or children near the fire unsupervised, and definitely never leave the fire to itself. Don't add leaves or pine needles, because they create lots of potentially destructive embers. And keep a bucket of water on hand for putting the fire out, which you should do slowly and repeatedly until all ashes are cool to the touch.
Chimneys and dryer vents. These aren't really backyard-related, but they are fire safety measures all the same. So while you're at it, get the ash and soot cleaned out of your chimney, and check the ventilation pipe attached to your dryer to make sure there's not lint in there waiting to catch fire.
Your local SERVPRO technicians are on hand 24⁄7 for emergencies. If you encounter fire damage at your home or business, no matter the cause, we will be there faster and have it cleaned up sooner. Call or click today and experience the SERVPRO difference.