Watertown Trusts SERVPRO When Disaster Comes | SERVPRO® of Jefferson County
8/20/2021 (Permalink)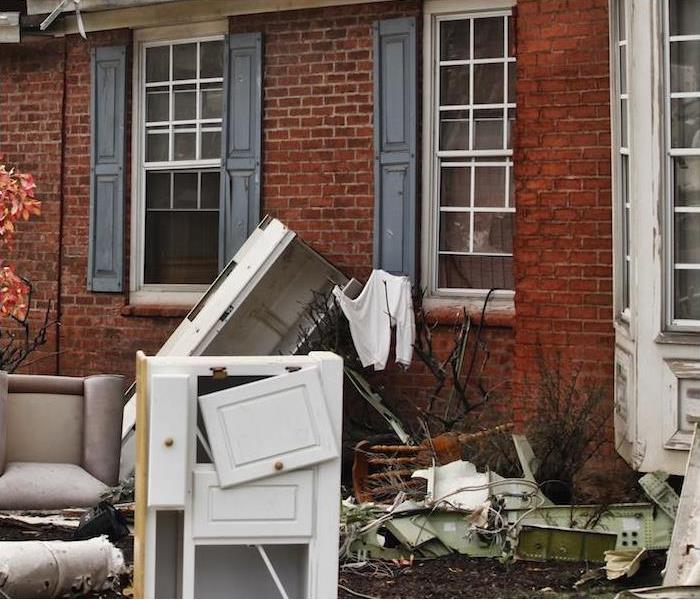 When you are dealing with any damage, immediate action is crucial. SERVPRO of Jefferson County is your local restoration expert.
As a homeowner or businessperson, you have but one job—and that job, of course, is to carry the load of a hundred jobs. You're the leader, the bookkeeper, the safety officer and maybe even the executive chef.
You may be all those things, but you're not a disaster recovery expert.
When a flood breaks through your lines of defense or a fire breaks out in the kitchen, suddenly the pressure of managing a restoration project becomes yours, and that shouldn't be one more job you have to perform.
You can trust us to take this one on, and here's why.
We're Always Ready and Faster to Any Size Disaster
Like a track star at the starting line, just waiting for the starter pistol, we're ready to take off at a moment's notice. With a 24-hour-a-day emergency team of experts on your side, you can be sure your situation will get the immediate response it deserves.
Every second you have to wait means more mold growth, penetrating smoke smell or waterlogged personal items. A fast response is critical, and because we have a local team right here in Jefferson County, you get the combined power of an agile area franchise and a dynamic national organization.
We're Trained to Handle Residential and Commercial Services
Tornado damage may not customize itself for businesses and homes, but we do. We've spent a very long time innovating custom solutions for homeowners and business owners alike, so when you call us we can tailor a solution that will meet your specific needs.
We'll Make It "Like it never even happened."
Beautiful work, masterfully done—that's what you can expect when you get the pros in green on your side. We'll deliver comprehensive cleanup and recovery, and the restoration we're able to achieve will astound you.
We Offer the Services You Need in a Changing World
It's easy to see that disease prevention is a perennial topic these days, and to that end we can give businesses a next-level cleaning program that blows away common sanitation services.
Your business gets a cleaning worthy of a palace, and your customers are able to walk through the doors with fresh peace of mind.
Regardless of why you need cleanup or disaster recovery, SERVPRO has the tools, the technicians and the training to get your situation under control. When you're ready to get help from the best, get in touch with SERVPRO.